Winlight System is a French company that designs and manufactures high-performance optical systems and components.
We primarily operate in the space, defense, astronomy and "big science" sectors. Winlight System's technical expertise in the design and construction of state-of-the-art optical systems is recognized worldwide, including proprietary polishing technologies (molecular adhesion, high-precision polishing), as well as assembly and testing.
Acquired in 2017 by Bertin Technologies, a CNIM Group company, Winlight System bolsters its portfolio of high-performance optical and mechanical systems.
Winlight System's capabilities are increasingly recognized worldwide, with a growing roster of customers in Asia, Europe and North America.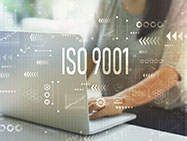 Quality
ISO 9001:2015 certified, Winlight is committed to providing the highest quality to its customers, in the rigorous management of all their projects.
Keeping such a level of excellence is our growth engine.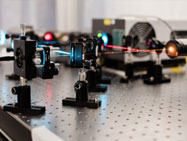 Technological excellence
Technological excellence guides everything we do, underpinning our position as a major player in the international market for optical systems.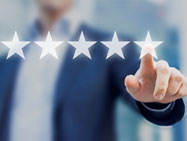 Customer satisfaction
Our top priorities are obviously customer satisfaction and excellence, to guarantee that we deliver top-flight solutions and exemplary work at all levels.

Defense
Thales
Airbus Helicopters
Direction Générale de l'Armement (DGA)
ONERA

Space
National Aeronautics and Space Administration (NASA)
French space agency (CNES)
Thales
Airbus Defence and Space
Institut d'Astronomie Spatiale (IAS)
Laboratoire d'Astronomie de Marseille (LAM)
European Space Agency (ESA)

Astronomy
European Southern Observatory (ESO) – Germany
Laboratoire d'Astronomie de Marseille (LAM) – France
Observatoire de Lyon (CRAL) – France
Observatoire Midi-Pyrénées – France
Institut National des Sciences de l'Univers (INSU) – France
INAF – Italy
Centre National de Recherche Scientifique (CNRS) – France
Max-Planck Institute – Germany
Heidelberg University – Germany
NAOJ – Japan
Caltech – United States
University of California, Berkeley – United States
Weizeman Institute – Israel
UK ATC Edinburgh – Scotland

Science
Centre français de rayonnement synchrotron (SOLEIL) – France
European Synchrotron Radiation Facility (ESRF) – France
ALBA – Spain
Shanghai Synchrotron Radiation Facility (SSRF) – China
High Energy Photon Source (HEPS) – China
Max-IV Laboratory – Denmark
Diamond Light Source – United Kingdom
Elettra Sincrotrone Trieste – Italy
Synchrotron radiation facility SPring-8 – Japan
Advanced Photon Source (APS) – United States
Argonne National Laboratory (ANL) – United States
NSL-2 – United States
Max Born Institute for Nonlinear Optics and Short Pulse Spectroscopy – Germany
Synchrotron Bessy – Germany
Synchrotron radiation source INDUS II – India
Paul Sherrer Institute – Swiss
High Energy Accelerator Research Organization KEK – Japan
Shimadzu – Japan
Tokyo University – Japan
RIKEN National Science Institute – Japan
Japan Atomic Energy Research Institute (JAERI) – Japan
Lasti – Japan
Canadian Light Source (CLS) – Canada
Toyama University – Japan
Saga prefecture – Japan
Saga University – Japan
Laboratório Nacional de Luz Síncrotron (LNLS) – Brazil
National Synchrotron Radiation Research Center (SRRC) – Taiwan

Bertin Technologies, a CNIM Group company, calls on its long track record of innovative solutions to develop, produce, market and support innovative systems and instruments. Two-thirds of the company's 620 employees are seasoned engineers and management staff. The company posted sales of nearly 100 million euros in 2018, operating worldwide. Bertin offers a wide range of systems and instruments that provide innovative measurement and sampling solutions for high value-added markets.
Nuclear instrumentation (radon monitoring in the workplace and radioactivity monitoring in the environment, radioactivity detection gates, radio-protection)
Defense and Security / Protection of oil and gas facilities (NRBC, gas detection, optronic surveillance systems), with the acquisition of Exensor in 2017
Laboratory equipment (preparation of biological samples, air biocollector, digital microscope)

Founded in 1856, CNIM is a French-based international equipment manufacturer and systems integrator. It works for public and private companies, as well as local and federal governments, in the environment, energy, defense and high-tech sectors. Innovative technologies underpin the products and services designed by CNIM. They are used to generate cleaner and most cost-competitive energy, reduce the environmental impact of production operations, and ensure the safety and security of industrial facilities, people and countries. CNIM is listed on the Euronext Paris stock exchange, and is majority family-owned, with family members largely involved it its development. CNIM has 2,613 employees and generated sales of 689.8 million euros in 2018, including 62.1% in export markets.